Best Collection Agency for Landlords and Property Managers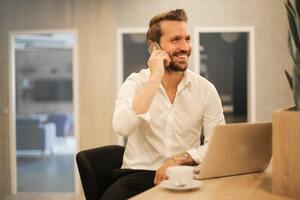 Our firm has worked with numerous landlords and property managers spanning five decades in the collection agency industry. When a new landlord or management company comes to us after leaving their current vendor, they tend to have a few questions. Some of these include:
"Will you comingle funds from more than one building?"
"Do you charge extra to report to the credit bureaus?"
"Does your firm deduct your fee from one building to pay for your services owed on another property?"
"Does your agency remit each month or wait until there is a larger amount before sending us our money?"
We recently had a property management firm in Georgia ask us these questions when they were shopping for the best collection agency for landlords. It is still commonplace that many collection vendors don't consider how their accounting practices negatively impact the customers for whom they work. If this is happening to you, you are not alone.
At Account Adjustment Bureau, we go to great lengths to separate funds collected. This segregation ensures that our landlord and property management clients can easily track the flow of funds for each property. Suppose you are an individual landlord managing a single property or a large national property management company managing thousands of doors. In that case, you understand the value of collecting as much rent and expenses as possible. Properties are working capital intensive, requiring constant maintenance and upkeep. Engaging the best collection agency to collect from past-due tenants makes good business sense.
At AAB, we have developed a market-tested system to provide landlords and property management firms with the best debt collection services. Not only does AAB recover your past due rents and damages, but we do so while getting great Google reviews from your former tenants. Being a landlord is difficult enough without letting your current debt collection agency drag your firm's name down in a bad consumer review. Getting started with AAB requires signing a simplified two-page service agreement. We will interview you to gain a complete understanding of your business and its needs. Once we come to a mutual understanding, AAB, at minimum, would require copies of the rental agreement, final statement of account, interest, rent, fees, damage costs, and the lease agreement. This information is required upfront, so when your tenant or their attorney invariably requests validation of the debt, AAB can instantly supply the information and keep up the momentum.
As a landlord, what if I don't have all the minimum documentation AAB requires? That will undoubtedly create problems very early in the engagement. After almost 50 years of experience as a collection agency, we know what it will take for a mutually satisfactory outcome for all parties. Documentation is key to a successful outcome.
I have multiple properties. How can AAB keep the funds collected separated by property for me? Our solution is to create a different client number for each property you have. This way, funds recovered get allocated to the client number belonging to a specific property. Suppose you have ten properties, and AAB collects funds for each building within the remittance period. In that case, we create ten statements and ten Clients Trust checks.
Best Collection Agency for Landlords
If your firm is looking for the best collection agency for landlords, look no further than Account Adjustment Bureau, Inc. Call our office at 1-866-448-3936 and speak with one of our knowledgeable team members. If you want to send us an email, our address is info@accountadjustment.us, or use the Free Quote button at the top of this page.
We'd be happy to discuss your concerns and help you decide if AAB is the right debt collection agency for you.