How to Find the Right Debt Collection Agency Online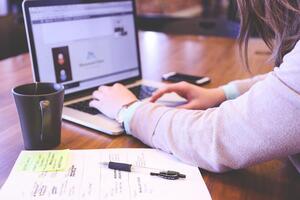 Are you looking for a debt collection agency?
Are there too many options online?
When searching for a specific business, most people seek the advice of a trusted colleague or friend. Some of us use an Internet search engine to check the location of the business closest to our geographic area.
A "debt collection agency near me" is a general search, when you may require the services of a professional collection agency. Nowadays, the location of a collection agency isn't nearly as important as it once was. Today searching for "debt collection services near me" brings up an almost overwhelming number of choices, and it's highly probable the business you may initially consider isn't your best overall choice.
The other option is to narrow your Internet search by selecting "debt collection agencies near me" based on their reviews. Typically, the higher the number of stars, the better the company, correct? Again, this measure may not be the best way to select a debt collection agency near me. The Internet reviews largely missed the mark when selecting a debt collection agency near me because of the nature of the collection industry.
The collection industry is a lightning rod for bad reviews.
When was the last time you enjoyed being on the receiving end of a debt collection call? Our guess is close to never. So, it only makes sense that consumers would be highly likely to leave negative reviews of a debt collection agency. Yet, the agency could be very effective at its work and produce the best results for your business.
At Account Adjustment Bureau, you will find mixed reviews, and we are very proud of our star rating. When you take a closer look, you will see great reviews from people we have collected from! At AAB, our staff tries very hard to recover your accounts receivable while maintaining your company's goodwill in the marketplace. As you will see, some of the hardworking people with whom we come into contact are thrilled that we help them find a way to tackle their debts.
Instead of searching the phrase "debt collection agencies near me," we suggest searching your primary industry. For example, if you are in landlord, search the phrase "landlord debt collection agencies" or "construction debt collection agency" and let the search engine's algorithms automatically give you the results closest to your geographic location.
As mentioned earlier in this article, searching for "debt collection agencies near me" will likely produce many results. To find the right fit for your industry, we suggest consulting members of your industry association and talking with your trade suppliers to see who they use. Then reach out to the shortlisted candidates to see who is the most responsive and answers your questions.
And finally, after completing your contacts with the shortlisted candidates of industry "debt collection agencies near me," give more serious consideration to the number of stars the collection agency has managed to accumulate. Select the agency that seems to keep both its clients (the creditor) and the debtors happy. After all, wouldn't you rather have a former poor credit quality customer come to you wanting to pay cash rather than going to your competitors?
Debt Collection Agency Near Me
For the last 50 years, AAB has been helping creditors and debtors to resolve their outstanding accounts amicably. If your business needs collection agency services in Michigan, contact us today for a confidential conversation about your specific situation. We will either be able to assist you or make an introduction to one of our strategic partners.