Understanding Business Debt Collection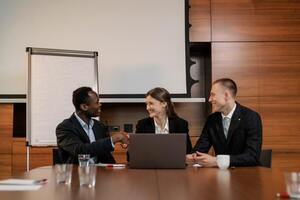 Does your business need help with debt collection?
Don't know where to start?
Business debt collection refers to recovering past due accounts from a commercial customer. The phrase "business debt collection" is essential because it separates the thousands of collection vendors throughout North America that provide collection agency services. While there are thousands of debt collection firms, relatively few focus on business debt collection. The distinction may seem trivial until you experience the more detailed results from a vendor specializing in business debt collection. A qualified business debt collection agency will examine every option when recovering past-due accounts.
Business owners, credit managers, and purchasing professionals need to know the expertise gained when retaining a business debt collection professional. Usually, when a business is owed money, the owner or finance professional will perform a Google search for "collection agencies near me" or similar terms. This search will bring up all collection agencies within a certain radius of their location. Suppose your company regularly extends credit to business customers across a broad geographic region. In that case, the above search will produce minimal options considering your actual business needs.
Business debt collection encompasses much more than simple collection agency services. Companies extending credit to their business customers should also consider credit checks, accounts receivable management, and pre-legal assessments. Working with a vendor that can help you manage the order to cash cycle for optimal efficiency will provide better performance than attempting to manage the process and people independently.
Business Debt Collection Michigan
Your business debt collection provider should assist you by managing your credit department for maximum efficacy in the local and broader market. Contact us today for a comprehensive discussion. AAB can help your company minimize risk while getting the best possible return on investment from your personnel and credit customers.