Trusted Collection Agency Services for Michigan Creditors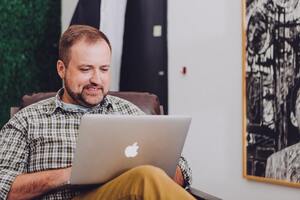 Some creditors have concerns about hiring a collection agency for their bad debts.
"Does the collection agency understand my market?"
"Will the collection agency give me a bad reputation?"
"How can I believe the outlandish claims made by some collection agency services in Michigan?"
"Besides the no collection-no fee pricing, what else can a collection agency service in Michigan do for me?"
Many local businesses and landlords who have hired our firm asked these and many other questions when trying to locate the best collection agency for their debts. In proper Motor City terminology, wouldn't it be great if you could take a collection agency for a test drive? Unfortunately, that's not always possible.
So, we thought it might be helpful to discuss every creditor's common concerns objectively. We want you to be fully educated in all there is to know about hiring a collection agency service in Michigan, so you can feel good about your decision knowing you're in good hands. You have already suffered a financial loss from your customer's non-payment. You don't need to compound the hurt by retaining an unsuitable collection agency service. While AAB has been successfully collecting debt in Michigan since 1973, we also keep abreast of new trends and changing legislation that may impact your ability to collect.
What Does a Trusted Collection Agency Service in Michigan Look Like?
We can't speak for our industry colleagues, but here is what AAB promises to do (or not do) as your collection agency service provider in Michigan. We will not use outrageous hyperbole to impress you. We won't guarantee your account will get paid. We will not hold onto your money for longer than legally mandated, and we refuse to accept debts from creditors who want to make their customers' lives miserable.
Getting started with a collection agency service in Michigan should be simple. The agency representative should thoroughly discuss your company, your industry, and the common reasons why your customers can't pay. The agency should ask for a copy of the standard agreement between you and your client so they can educate themselves about the terms and conditions governing the relationship and transaction with your customers. The agency will want to satisfy themselves that the debts are valid. And finally, the agency shouldn't pressure you to use them, especially if they don't have expertise in your industry.
These are our answers to common questions when selecting a collection agency service in Michigan:
Does the Agency Understand My Market?
It's OK if the collection agency service doesn't have extensive experience in your industry. If they don't, they should demonstrate a willingness to learn and articulate their understanding back to you, in their own words, so you know they get it.
Will the Collection Agency Service Give Me a Bad Reputation?
Top collection agency service personnel should be professional and not use ANY language that would make you wonder how they will represent your firm. If it seems like they might enjoy giving your customers a hard time about payment, steer clear! There are numerous ways a collection agency service can prompt payment without resorting to questionable tactics.
Outlandish Claims of Performance
Beware of providers that make claims like they're the top performing agency. As compared to who? Or "We are the #1 agency in Michigan." Was there some state-wide contest you missed? In the world of collection agency service providers, our performance depends entirely on your customer's credit quality and their financial capacity when you decide to engage our services.
Besides No Recovery-No Fee Pricing, What Are Other Important Considerations?
While pricing is always an essential factor, collection agency service providers in Michigan should be capable of reporting your delinquent accounts to the credit bureaus. Did you know collection attorneys can't do this? The knowledge of a potentially poor credit score is often enough to prompt payment. Other considerations should include the appointment of your own service specialist so you can discuss your files with a live body and secure data access to monitor the collection agency services' progress.
Collection Agency Services in Michigan for You
For the last 50 years, AAB has been helping creditors and debtors to resolve their outstanding accounts amicably. If your business needs collection agency services in Michigan, contact us today for a confidential conversation about your specific situation. We will either be able to assist you or make an introduction to one of our strategic partners.
If you want to discuss your specific situation or are contemplating making a switch between vendors, call us at 1-866-448-3936 or send an e-mail to info@accountadjustment.us. Should you prefer face-to-face, CLICK HERE to schedule a video meeting.
We would be pleased to review your concerns and give you unbiased feedback.